This memorial website was created in the memory of our loved one, Dwayne Sherri, who was born in Australia on March 01, 1980 and passed away on May 28, 2007 at the age of 27. We will remember him forever.






we will love and miss you forever.






HEY DWAYNE YOUR AN UNCLE TO THE MOST BEAUTIFUL LITTLE ANGEL HER NAME IS KALAHNI DHAKODA WE ALL WISH YOU COULD BE HERE TO LOVE AND PLAY WITH HER.I NO SHE WOULD HAVE IDOLISED YOU,AS YOU WOULD HER..PLEASE ALWAYS WATCH OVER HER AND KEEP HER SAFE AS SHE IS ONE SPECIAL LITTLE GIRL.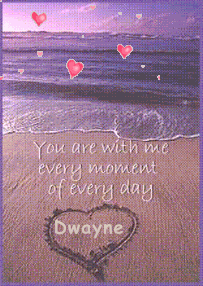 DWAYNE YOUR COUSIN KIM BOUGHT YOU YOUR VERY OWN STAR.ITS IN THE PISCES CONSTELLATION,SO IT IS NOW KNOWN AS THE DWAYNE DANIEL SHERRI STAR.I KNOW HOW STOKED YOU WOULD BE,ALWAYS NO THAT WE WILL BE WATCHING YOUR STAR FOREVER.WE LOVE AND MISS YOU SO MUCH,DUEY IT STILL DOESNT SEEM REAL.I STILL FEEL LIKE YOUR GOING TO WALK IN THAT FRONT DOOR AND TELL ME THAT THEY MADE A TERRIBLE MISTAKE.MY LOVE ALWAYS MY SON LOVE YOUR HEART BROKEN MUM XXXXXXXXXXXXXXXXXXXXX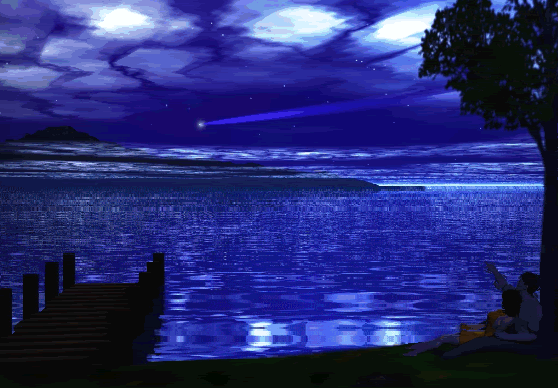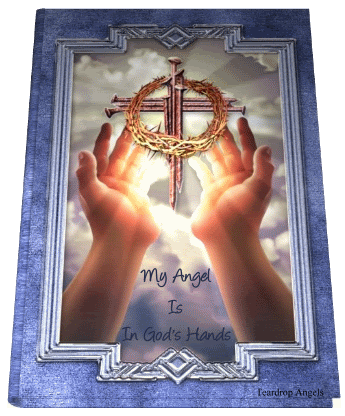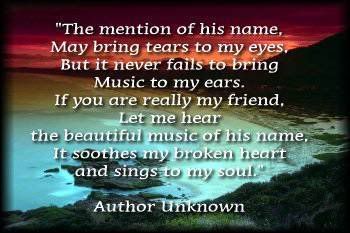 We all Love and Miss you Dwayne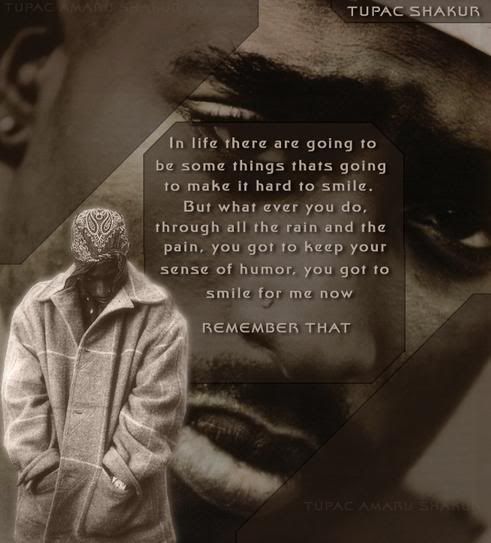 My big brother,

l will forever remember the good times that we
had as brother and sister and as a family.
We had our ups and downs but if only we could
still have them.I can't wait til the time when we
can see each other again.
But until then...stay safe in heaven and keep
watching over us.
We love you and miss you so much.
Have fun with Nan and tell her we all love and
miss her too.
FOREVER IN OUR HEARTS DWAYNE
love always your sister Leisa..
xoxoxoxoxoxoxoxoxoxoxoxoxoxoxoxoxoxoxoxoxoxox

DWAYNE THE WHOLE FAMILY JUST WANTS U TO KNOW, HOW MUCH U ARE TRULY MISSED EACH AND EVERYDAY.....LIFE WILL NEVER BE THE SAME WITHOUT U IN IT,U WERE ONE IN A MILLION AND THERE WILL NEVER BE ANOTHER U......



Dwayne loved everything about life.




Dwayne was very spiritual.





Mum & Dad

Please Don't Cry for Me,
I Know It May Not Be Easy.
But, Please Keep My Memories Close to Your Heart.
Please Remember Me With Tears of Happiness,
Not Sadness.
Remember Me For What We Had.
Remember the Son That Loved Life So.
I Know You Did Not Want Me To Go,
But Jesus Had Other Plans for Me.
I am Now On My Next Journey.
For I Am Now Home with Jesus.
Please Do Not Be Sad That We Did Not
Get A Chance to Say Goodbye,
I Know It Was Not Your Fault.
I Am In This Beautiful Place
Where There is Only Love and Beauty.
I Know Someday, We Will Be Together Again.
But, For Now Live Life,
For You Know I Loved Life So Much.

Sent From Heaven
July 25, 2007



Dwayne loved music and playing his guitar.


If Roses grow in Heaven,
Lord please pick a bunch for me,
Place them in my brother's arms
and tell him they're from his sister and brother.

Tell him We love him and miss him,
Everyday of the week,
and when he turns to smile,
place a kiss upon his cheek
and hold him for awhile.

Because remembering him is easy,
We can't let go of our brother,
but there's an ache within our heart
that will never go away.

We love you brother and missing you
So much.

Love, Your Sisters, Leisa & Kiara
and Your Brother, Brad





If Tomorrow Starts Without Me

If tomorrow starts without me, and I'm not there to see,
If the sun should rise and find your eyes all filled with tears for me;
I wish so much you wouldn't cry the way you did today,
while thinking of the many things we didn't get to say.
I know how much you love me, and how much I love you,
and each time that you think of me I know you'll miss me too;
But when tomorrow starts without me, please try to understand,
that an angel came and called my name and took me by the hand,
and said my place was ready in heaven far above,
and that I'd have to leave behind all those I dearly love.
But as I turned to walk away, a tear fell from my eye,
for all life, I'd always thought I didn't want to die.
I had so much to live for and so much yet to do.
it seemed almost impossible that I was leaving you.
I thought of all the love we shared and all the fun we had.
If I could relive yesterday, I thought, just for a while,
I'd say goodbye and hug you and maybe see you smile.
But then I fully realized that this could never be,
for emptiness and memories would take the place of me.
And when I thought of worldly things that I'd miss come tomorrow.
I thought of you, and when I did, my heart was filled with sorrow.
But when I walked through Heaven's gates, I felt so much at home.
When God looked down and smiled at me, from His great golden throne,
He said, "This is eternity and all I've promised you,
Today your life on earth is past but here it's starts anew.
I promise no tomorrow, but today will always last.
and since each day's the same, there's no longing for the past.
But you have been so faithful, so trusting, so true.
Though there were times you did some things you knew you shouldn't do.
And you have been forgiven and now at last you're free.
So won't you come and take my hand and share my life with me?"
So if tomorrow starts without me, don't think we're far apart,
for every time you think of me, please know I'm in your heart.
Author Unknown




He Only Took My Hand

Last night while I was trying to sleep,
My son's voice I did hear.
I opened my eyes and looked around
But he did not appear.
He said, "Mama you've got to listen,
You've got to understand,
God didn't take me from you, Mama,
He only took my hand.
When I called out in pain that night,
The instant that I died,
He reached down and took my hand,
And pulled me to His side.
He pulled me up and saved me
From the misery and pain.
My body was hurt so badly inside,
I could never be the same.
My search is really over now,
I've found happiness within.
All the answers to my empty dreams
And all that might have been.
I love you so and miss you so,
And I'll always be nearby.
My body's gone forever,
But my spirit will never die!
And so, you must go on now,
Live one day at a time.
Just understand-
God did not take me from you,
He only took my hand."
Author Unknown



Tribute to Dwayne / Kath Geisler (aunty)



I am writing this so people know who Dwayne was.
A person, not only a name...A victim of a horrendous crime.

Dwayne was a person with a face, a body and a life.
He had a smile that could light any room.
He had a brother, two sisters, a mum, a dad and step parents, cousins, aunties and uncles.
He loved each and everyone of them as we all loved him so very much.


He and his mum were as close as any mother and child could ever be.
They shared lifes happiness and lifes hard aches.
He stood so proudly on her wedding day, as he gave her away.
They shared a bond that can NEVER , EVER be broken.
They spoke everyday, he needed her as she needed him.
Without him, she is broken.
Never to be repaired.
A mother's right is to care and nurture her child, to always be there for them.


That bastard, ROBERT SHANE LOVETT stole that right from Dwayne's mother.
The one thing he can never steal is her love for him, that will live on FOREVEVR!

The impact this crime has on Dwayne's family is immeasurable.
No amount of councelling, medication, or time can ever soften the heartache we all feel.


To hear the words "Dwayne has been murdered" and to relive that night over and over again, to view his body, to kiss and hug him, so cold and silent, to turn and walk and leave him behind is a burden we cannot bear.

ROBERT SHANE LOVETT not only stole Dwayne's life that night, he stole the life of Dwayne's family, for without Dwayne we are not a family....
We are nothing.

Dwayne was an intelligent, young, healthy, beautiful man, with endless hopes and dreams.
He lived a fairly uneventful life, but it was HIS life and he loved it.

He loved his dog DEAKSTAR and both would sit on the couch, all warm and cosy watching big brother together.

Dwayne was a caring, compassionate, human being. He had countless friends, young and old, everyone who met him loved him, as he loved them all.

Dwayne was a pacifist and if he sensed trouble brewing, he would calmly walk away.

ROBERT SHANE LOVETT had that same choice!
Instead he CHOSE to play GOD, he CHOSE to pull out a knife and he CHOSE TO CALLOUSLY STEAL Dwayne's life from him. What gives ROBERT SHANE LOVETT the right to choose whether a man lives or dies? What gives him the right to end my nephew's life?



I'll finish with this-
Dwayne, like the rest of his family believes that death is not the end. So i'd like ROBERT SHANE LOVETT to know that every day and every night of his sorry existance_ the shadow that walks so closely behind him- is not his own!
And when he see's a curtain move or hears a window rattle,i want him to ask himself....
IS IT REALLY ONLY THE WIND!!!!




MOTHERS OF MURDERED SONS/DAUGHTERS
http://moms.memorial-of-love.net